Isahaak Mallick is a farmer in a rural part of north-east India, has a wife and two young daughters. He is from a non-Christian background and has heard the gospel from another Christian group before meeting Pallab Lima. He has a desire to sacrificially serve the people of his community and learn the Bible to communicate the gospel to others. Isahaak has been volunteering his time when able to help Pallab with tract distribution, literature tables and Bible studies since 2006. He desires to work for FOFCM as a part-time worker. We currently pay for his traveling expenses when he volunteers for FOFCM.
Isahaak currently helps Pallab with Bible studies and setting up and doing behind the scenes work for conferences in areas of India when he is able to travel. He is in agreement with what FOFCM holds to from the Bible and is convicted to do follow-up work with those who show interest in the gospel of Christ. He has been taught by Pallab Lima in Bible doctrine after coming from free will salvation teaching. He has a great love for reaching people with the truths of God's Word to people living in his area of India.
Isahaak Participating in FOFCM Ministries.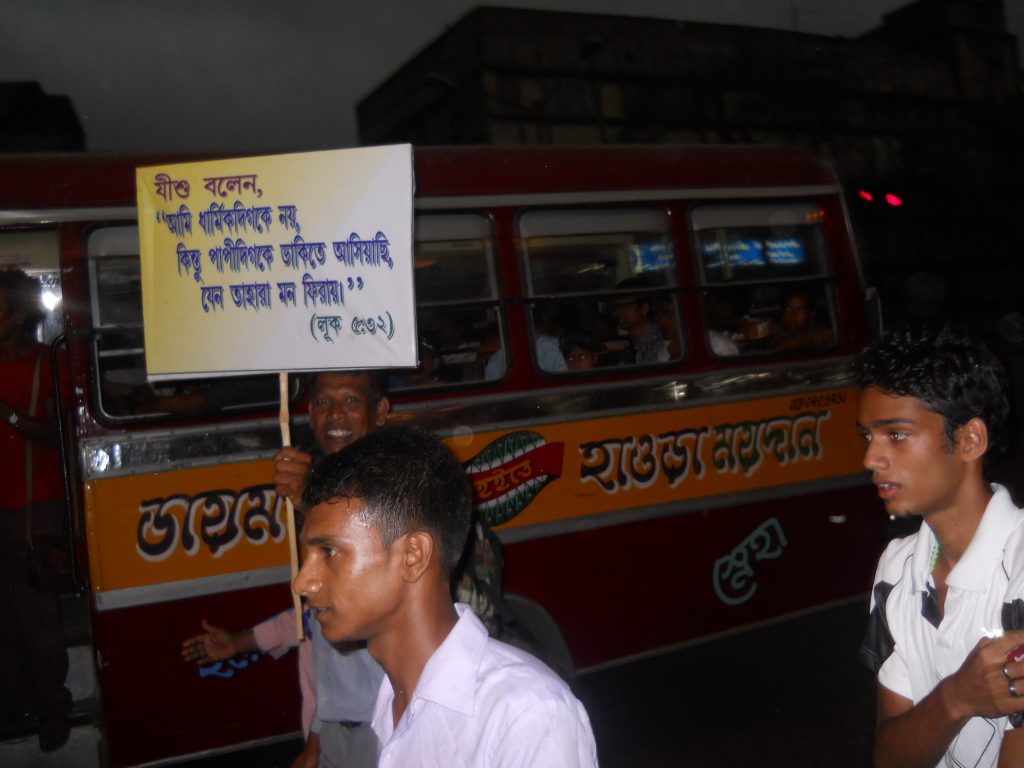 Isahaak holds a Bible verse poster in a native Indian language during a tract distribution.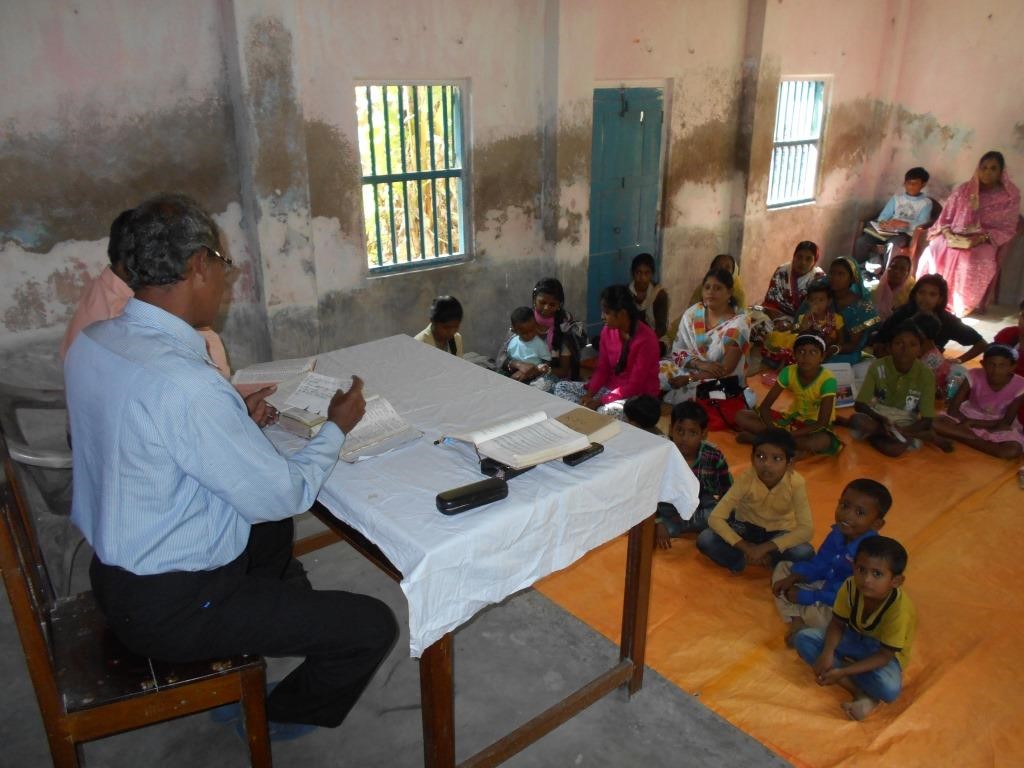 Isahaak makes announcements
at a Bible conference in India.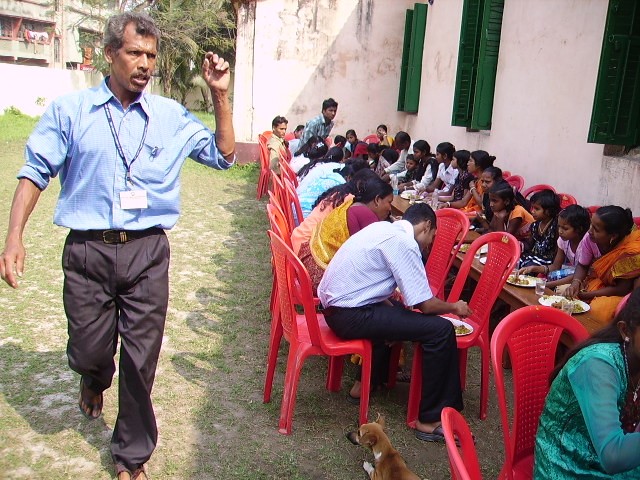 Isahaak helps with counting the number of participants with meals at a Bible conference.
Photo of Isahaak in the area where
he does work as a farmer in India,
We would like to hire Isahaak as a part-time worker as we do for Sagar Mallick and Monoj Sananayak.  Isahaak has volunteered for FOFCM since 2006.  He does not speak English but communicates in his Indian language with Pallab Lima. Humble servants in India who understand the Doctrines of Grace, live and proclaim it is hard to find.  There are over three hundred million people who speak his language that he has the possibility of sharing the gospel with. Would you consider helping to support him? Thank you.